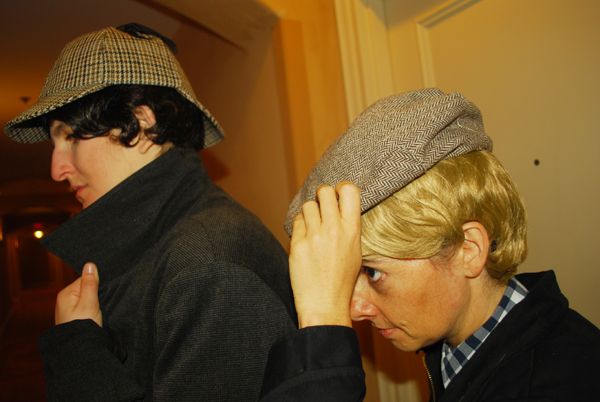 Hatman and Robin: The Web Detectives. Remix of this shot from Season 2 Sherlock. Photo by

foxestacado.
And now we get to the part of the con that made me squee and for which I spent hours preparing: Sherlock and John cosplay. For me, one of the most rewarding things when doing cosplay is finding a skilled and capable photographer who can capture the cosplay in a way that tells a story or reflects the personality of the characters I'm going for. And

foxestacado
is utterly brilliant at this sort of thing!
The above is just a teaser and one of my favorites, but click through here to

foxestacado
's
post of Sherlock cosplay squee
featuring

qui_quae_quod
as Kitty Reilly,

dixiebell12
as the Speckled Blonde,

chaeche
as Sherlock Holmes and

pennswoods
as Dr. John Watson.
The last photos is an example of some unexpected cosplay that came about after I removed my wig and wig cap. In the morning, I had put my hair up into messy pincurls before securing the wig cap to make sure that I could wear the shorter haired wigs throughout the day. However, my hair was still damp when I did this so when I finally removed the wig and pins, I had this tremendous bushy frizz. And then because there just happened to be a deer-stalker, scarf, glasses and skull lying around...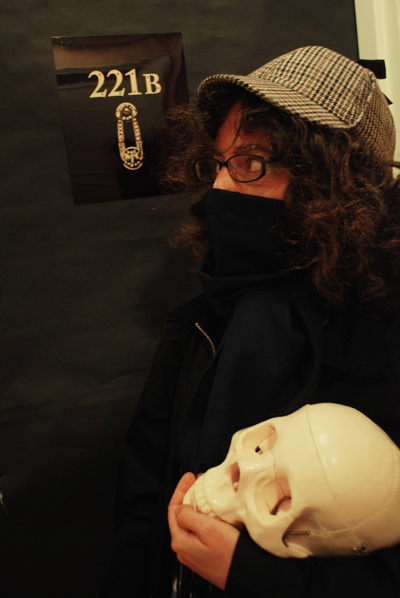 I'm totally making an icon out of this for when I post my Fangirl updates!